| | |
| --- | --- |
| » | |
| » | |
| » | |
| » | |
| » | |
| » | Aura & Chakra Healing |
| | |
| » | Karuna Reiki |
| | |
| » | Money Reiki |
| | |
| » | Usui Reiki |
| | |
| | |
Usui Reiki (Master Teacher) - Level 3B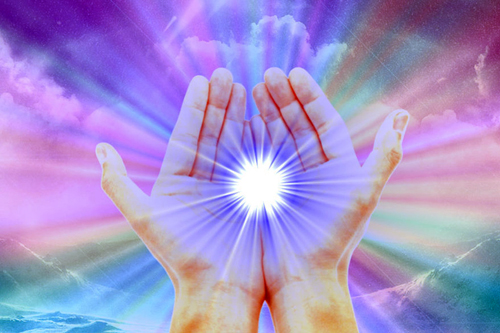 Rationale:
Reiki is a form of energy medicine. In essence, you become a channel for the Universal energy of Reiki to flow through and heal. Reiki cannot be learnt from a book or by instruction. The activation of Reiki is through an 'Attunement' or 'Initiation' given by a Reiki master. Usui Reiki - Level 3B is also called 'Shihan' in Japanese. The workshop is for those who have completed Usui Reiki - Level 3A, have used Reiki on themselves and others regularly for a substantial length of time; and wish to teach and attune others. Becoming a Reiki Master Teacher requires total commitment to Reiki. Reiki 3B Degree (Reiki Master Teacher) may be learnt individually or in a small group by personal arrangement. This is a Master Teacher level where your will be taught how to teach and perform attunements. After the training, you will receive the Usui Reiki - Level 3B Attunement, which will permanently re-pattern your Human Energy Field to 'resonate' with and accept the specific Reiki healing energies.
Usui Reiki - Level 3B will help in –
Teaching and attuning others to Reiki energies

Empowering you on your spiritual journey

Connecting you with a deeper level of energy

And more…
Prerequisite:
Technical Requirements:
access to laptop, desktop, tablet.

internet connectivity.

mike, headphone, web camera for some topics.
Duration:
Course Commencement:
Course Contents:
Introduction to Usui Reiki – Level 3B

The Symbol, Attunement, Meditation

Crown to Crown Reiki Attunements

The Reiki Attunement Ceremony

Room, Sacred Space, Invoking, Intending, Initiations, and more…

Usui Reiki – Level 1, 2, 3, 4 Attunement Processes

Alternative Methods of Attunements

Fast Track Attunements

Absent or Distant Reiki Attunements

Business Side of Reiki

Reiki Ethics for Professionals, Lineage

And more…
Registration: To receive your Registration Form click here.
Procedure: Download the Registration Form, fill it manually and attach your passport size photograph. A scanned copy of the same must be mailed to – amhcc.amhcc@gmail.com, and original copy must be sent by post to AMHCC to the correspondence address mentioned in 'CONTACT US' page along with the following documents:
Indian students – one copy each of Aadhar Card and mark-sheet of last examination passed.

Non-Indian students – one copy each of Passport [first and last page] and mark-sheet of last examination passed.
Fee: Indian Students: INR 5500
Non-Indian Students: US$ 70
To make Payment: Go to 'CONTACT US' page for bank and account details.
Fast Facts:
E-Learning from anywhere.

Mode of instruction will be in English.

The course is extensive and well-structured for easy comprehension.

The E-Workshop will have all or some of the following related to the course – audios, videos, lessons on Zoom.

Supply of course material will be regulated by your study progress and will be sent from time to time to the Email Id provided by you.

Assignments are to be attempted after each lesson and mailed to us for evaluation – amhcc.amhcc@gmail.com

The course should be completed within the prescribed period for which admission is sought.

Complete guide support.

Internal assessment of assignments.

Certificate will be awarded by AMHCC.
4, Shishu Mandir, Gokhale Society Lane, Parel, Mumbai–400012, Maharashtra, INDIA.
Call: +919819450500