Aura and Chakra Healing - Level 3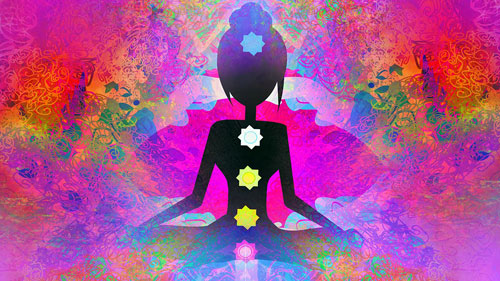 Course Description:
Every living thing that exists is permeated by a universal energy that connects and nourishes all life. This energy has been called by many different names, such as 'prana' and 'chi'. It is this energy field around each person which integrally supports the life process in all its aspects-the material operations of the physical body, the functions of the emotions and mind, and even the spiritual life. The human energy field is composed of the aura and the chakra system. Each layer of aura relates to its corresponding chakra-from 1st to 7th.
The Level 3 will greatly increase your healing power and contains some very powerful and advanced techniques in energy healing. In this level you will work extensively with the chakra system and the higher layers of aura, using new powerful techniques. The healing tools taught in this level will give you the ability to heal defects within your client's energy field. The treatment of your client with these powerful aura and chakra healing techniques, may also enhance his/ her entire life process on all levels, and assist in accelerating his spiritual evolution.
The Level 3 attunement elevates your energy channeling and energy sensing abilities to a very high level. As a result of the attunement, you will open up energy, color, and light channeling abilities of the healer.
In Aura and Chakra Healing - Level 3, you will be introduced to the following areas:
Introduction

Energy, Color and Light

Viewing Higher Layers of Aura

Energetic Defects of the Chakra System

Sensing the Condition of Chakras

Chakra Charging

Chakra System Rebalancing

The Radiatory Method

Seventh Layer Healing

The Distance Healing

Level III Treatment Procedure – Outline

Introduction to Disease Treatment

Diseases of the Heart and Circulatory System

Diseases of the Brain and Nervous System

The Cancer Diseases

Diseases of the Lungs and Respiratory System

The Infectious Diseases

Diseases of the Endocrine System

Diseases of the Internal Organs

Miscellaneous Disorders and Situations
Prerequisite: Open only to those who have completed Aura & Chakra Healing - Level 2. The student must -
Have access to laptop, desktop, tablet.

Have internet connectivity.

Have good skills in English language.
Duration: 2 months.
Classes will be held on mutually agreed dates and time. As this is a self-paced course, students can complete the course earlier. Maximum duration will be 6 months.
Important Fast Facts:
Online study from anywhere.

First write to us at amhcc.amhcc@gmail.com about your intention; joining date; number of - days per week, hours per day; and time you want to devote for your selected study. After we confirm by return of email on the mutually agreed dates and time, you can register and make your payment.

Classes will be on Zoom or Google Meet.

Course is structured for easy comprehension.

24 X 7 Guide support through email.

Students who complete the course will be awarded a completion certificate which must be downloaded.
Registration Form: Fill in your Registration Form .
Payment to be made in favor of: Shanti Mahadevan
| | |
| --- | --- |
| Non-Indian Students use PayPal: US$ 80 | |
4, Shishu Mandir, Gokhale Society Lane, Parel, Mumbai–400012. Maharashtra, INDIA