| | |
| --- | --- |
| » | |
| » | |
| » | |
| » | |
| » | |
| » | Aura & Chakra Healing |
| | |
| » | Karuna Reiki |
| | |
| » | Money Reiki |
| | |
| » | Usui Reiki |
| | |
| | |
Money Reiki - Level 3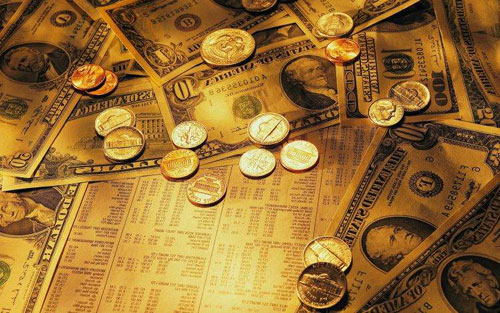 Rationale:
Money Reiki is not just about how to achieve abundance and prosperity; it enables you to remove the negativity that you hold around money. It can work as a tool to manifest for you as well as for others, as it washes away the negative energy. Money Reiki includes three different kinds of energies. It may take time if you have many past lives that have embedded negative experience in your psyche; but the best part is you do not need to know the issues. Money Reiki can solve your money problems for sure. Once you are attuned to Money Reiki, your financial life improves and you have financial freedom. This course teaches you that with persistent application of energy healing with proper action, you can gradually overcome your financial problems. Money Reiki has three levels, each one makes you more capable to deal with different situations and problems related to money. Money Reiki-Level 3 is a Grand Master level; and in this level new symbols are taught and attunements given. The most important aspect about this level is that it changes your outlook and mindset to accept and receive this beautiful gift of Abundance and Prosperity in your life.
Money Reiki - Level 3 will help in –
Waking Up To Reality

Increasing The Ability to Receive Abundance

Seeing Miracles Appear in Life

Clearing Energetic Issues

Clearing Personal Issues

And more…
Prerequisite:
Technical Requirements:
access to laptop, desktop, tablet.

internet connectivity.

mike, headphone, web camera for some topics.
Duration:
Course Commencement:
Course Contents:
Introduction to Money Reiki Theory – Level 3

On Clearing

Energetic Issues

Personal Issues

Clearing symbol

Affirmation Symbol

Grand Master Symbol

Clearing and Working with The Money Devas

Completing The Grand Master Attunement

And more…
Registration: To receive your Registration Form click here.
Procedure: Download the Registration Form, fill it manually and attach your passport size photograph. A scanned copy of the same must be mailed to – amhcc.amhcc@gmail.com, and original copy must be sent by post to AMHCC to the correspondence address mentioned in 'CONTACT US' page along with the following documents:
Indian students – one copy each of Aadhar Card and mark-sheet of last examination passed.

Non-Indian students – one copy each of Passport [first and last page] and mark-sheet of last examination passed.
Fee: Indian Students: INR 4000
Non-Indian Students: US$ 55
To make Payment: Go to 'CONTACT US' page for bank and account details.
Fast Facts:
E-Learning from anywhere.

Mode of instruction will be in English.

The course is extensive and well-structured for easy comprehension.

The E-Workshop will have all or some of the following related to the course – audios, videos, lessons on Zoom.

Supply of course material will be regulated by your study progress and will be sent from time to time to the Email Id provided by you.

Assignments are to be attempted after each lesson and mailed to us for evaluation – amhcc.amhcc@gmail.com

The course should be completed within the prescribed period for which admission is sought.

Complete guide support.

Internal assessment of assignments.

Certificate will be awarded by AMHCC.
4, Shishu Mandir, Gokhale Society Lane, Parel, Mumbai–400012, Maharashtra, INDIA.
Call: +919819450500