Cognitive Behavioral Therapy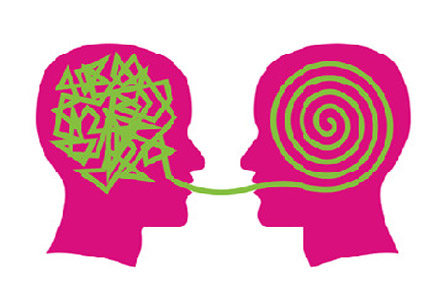 Course Description:
Cognitive-Behavioral Therapy (CBT) is a type of psychotherapy which has become a crucial part of psychology. While it was originally formulated as a treatment for depression, it is now involved in the treatment of many different disorders. CBT is a talking therapy that can help you manage your problems by changing the way you think and behave.
CBT is based on the concept that your thoughts, feelings, physical sensations and actions are interconnected, and that negative thoughts and feelings can trap you in a vicious cycle. You're shown how to change these negative patterns to improve the way you feel. It looks for practical ways to improve your state of mind on a daily basis.
Unlike some other talking treatments, CBT deals with your current problems, rather than focusing on issues from your past. Cognitive-Behavioral Therapy aims to help you deal with overwhelming problems in a more positive way by breaking them down into smaller parts. It is most commonly used to treat anxiety and depression, but can be useful for other mental and physical health problems. Ideal for counsellors and social workers.
In Cognitive-Behavioral Therapy, you will be introduced to the following areas:
Prerequisite: Open to all. The student must -
Have access to laptop, desktop, tablet.

Have internet connectivity.

Have good skills in English language.
Duration: 6 months.
Classes will be held on mutually agreed dates and time. As this is a self-paced course, students can complete the course earlier. Maximum duration will be 6 months.
Important Fast Facts:
Online study from anywhere.

First write to us at amhcc.amhcc@gmail.com about your intention; joining date; number of - days per week, hours per day; and time you want to devote for your selected study. After we confirm by return of email on the mutually agreed dates and time, you can register and make your payment.

Classes will be on Zoom or Google Meet.

Course is structured for easy comprehension.

24 X 7 Guide support through email.

Students who complete the course will be awarded a completion certificate which must be downloaded.
Registration Form: Fill in your Registration Form .
Payment to be made in favor of: Shanti Mahadevan
| | |
| --- | --- |
| Non-Indian Students use PayPal: US$ 140 | |
4, Shishu Mandir, Gokhale Society Lane, Parel, Mumbai–400012. Maharashtra, INDIA