| | |
| --- | --- |
| » | |
| » | |
| » | |
| » | |
| » | |
| » | Aura & Chakra Healing |
| | |
| » | Karuna Reiki |
| | |
| » | Money Reiki |
| | |
| » | Usui Reiki |
| | |
| | |
Music Therapy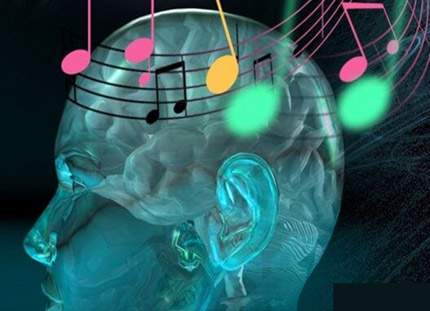 Rationale:
Music has been used since ancient times. Most people see music as a product, and a musician as a talented person; and 'real music' as something you buy and hear. Music Therapy experiences may include listening, singing, playing instruments, or composing music. Musical skills or talents are not required to participate, and neither do you need a background in music. Music Therapy improves the quality of life for patients receiving palliative care, enhancing a sense of deep comfort and relaxation. Music is a low-cost intervention and what is more is, it helps premature babies to gain weight more quickly, and it enhances care-giving behavior. In short, music and Music Therapy may benefit patients directly: physiologically, psychologically, and socio-emotionally. Whether Music Therapy is delivered outpatient or inpatient depends on the individual program. Music Therapy supports its effectiveness in six areas: psychological, emotional, physical, spiritual, cognitive and social.
Music Therapy will help in –
Behavior disorders.

Mood and anxiety disorders

Attention deficit/ Hyperactivity disorder (ADHD)

Autism spectrum disorders (ASD)

Trauma

Substance abuse disorders

Lowering blood pressure

Improving memory

Enhanced communication and social skills

Self-reflection

Reducing muscle tension

Self-regulation

Increasing motivation

Managing pain

Increasing joy

And more…
Prerequisite:
Technical Requirements:
access to laptop, desktop, tablet.

internet connectivity.

mike, headphone, web camera for some topics.
Duration:
Course Commencement:
Course Contents:
History and Introduction to Music Therapy

Growth of Music Therapy

Music Therapy and Various Perspectives

Sound and Music in Music Therapy

Theoretical Foundations of Music Therapy

Models and Methods to Music Therapy

Elements and Approach to Music

Song Writing – Methods and Techniques

Music Therapy in Various Populations

Music Therapy – A Positive Approach

Musical Perspectives and Society

Music Therapy – Discipline, Support, and Profession

And more…
Registration: To receive your Registration Form click here.
Procedure: Download the Registration Form, fill it manually and attach your passport size photograph. A scanned copy of the same must be mailed to – amhcc.amhcc@gmail.com, and original copy must be sent by post to AMHCC to the correspondence address mentioned in 'CONTACT US' page along with the following documents:
Indian students – one copy each of Aadhar Card and mark-sheet of last examination passed.

Non-Indian students – one copy each of Passport [first and last page] and mark-sheet of last examination passed.
Fee: Indian Students: INR 7000
Non-Indian Students: US$ 85
To make Payment: Go to 'CONTACT US' page for bank and account details.
Fast Facts:
E-Learning from anywhere.

Mode of instruction will be in English.

The course is extensive and well-structured for easy comprehension.

The E-Workshop will have all or some of the following related to the course – audios, videos, lessons on Zoom.

Supply of course material will be regulated by your study progress and will be sent from time to time to the Email Id provided by you.

Assignments are to be attempted after each lesson and mailed to us for evaluation – amhcc.amhcc@gmail.com

The course should be completed within the prescribed period for which admission is sought.

Complete guide support.

Internal assessment of assignments.

Certificate will be awarded by AMHCC.
4, Shishu Mandir, Gokhale Society Lane, Parel, Mumbai–400012, Maharashtra, INDIA.
Call: +919819450500