Colour Therapy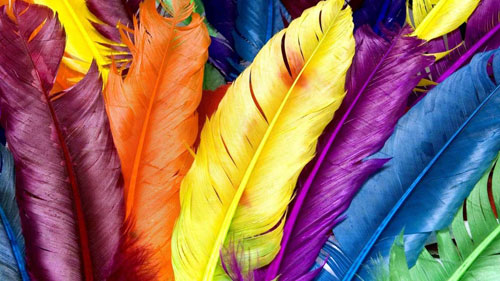 Course Description:
Color Therapy is a complementary therapy for which there is evidence dating back thousands of years to the ancient cultures of Egypt, China and India. The ancient cultures of China, India, and Egypt depended on the healing energy of color.
Color is the result of light of different wave lengths, hence, each and every color has its own specific wavelength and energy. There are seven spectrum colors, and each of these has an energy that resonates with the energy of the seven main chakras.
Color impacts individuals on all levels, as in the spiritual, physical and emotional. Color Therapy will be very useful, and is a completely non-invasive and holistic therapy. The course is intensive and is aimed at providing you with the understanding and intense knowledge.
In Colour Therapy, you will be introduced to the following areas:
Introduction to Color Therapy

Theory of Color Theory

Effects of Colors

Colors and Health

Therapeutic Applications

Characteristics & Properties of Colors

The Red Color

The Orange Color

The Yellow Color

The Green Color

The Blue Color

The Indigo Color

The Violet Color

The Magenta Color

The White Color

The Black Color

The Grey Color

The Brown Color

The Pink Color

The Turquoise Color

The Light Blue Color

Our Chakra System

Color with Clothes

Colors, Food, Vitamins

Color Points

Liquid Colors

Colored Sketch Pens

Diagnosis of Diseases

Deficiency of Colors

Diseases and Colored Dreams

Method of Treatment

Advancing Consciousness

To Sum Up

A Therapy Sample
Prerequisite: Open to all. The student must -
Have access to laptop, desktop, tablet.

Have internet connectivity.

Have good skills in English language.
Duration: 1 month.
Classes will be held on mutually agreed dates and time. As this is a self-paced course, students can complete the course earlier. Maximum duration will be 6 months.
Important Fast Facts:
Online study from anywhere.

First write to us at amhcc.amhcc@gmail.com about your intention; joining date; number of - days per week, hours per day; and time you want to devote for your selected study. After we confirm by return of email on the mutually agreed dates and time, you can register and make your payment.

Classes will be on Zoom or Google Meet.

Course is structured for easy comprehension.

24 X 7 Guide support through email.

Students who complete the course will be awarded a completion certificate which must be downloaded.
Registration Form: Fill in your Registration Form .
Payment to be made in favor of: Shanti Mahadevan
| | |
| --- | --- |
| Non-Indian Students use PayPal: US$ 80 | |
4, Shishu Mandir, Gokhale Society Lane, Parel, Mumbai–400012. Maharashtra, INDIA