Child Art Therapy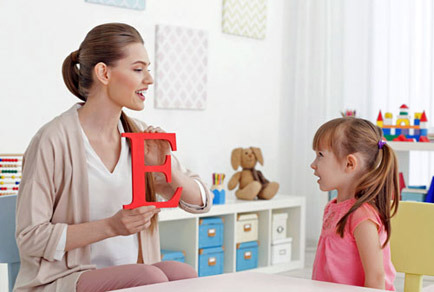 Course Description:
As children grow up, they have problems both in school and at home to express, clarify, and cope with some of the complicated feelings like jealousy, anger, and fear. However articulate a child may be, the complicated feelings are not always easy to talk about, and some feelings are really difficult to put into words. Because art is symbolic, no one actually gets hurt, and the wish has been expressed in a safe and manageable way. If more children had a chance to express their feelings in and through art, there would not be so many who would need specialized help for their emotional problems.
Child Art Therapy helps in problem-solving. Art therapists may offer immediate help to youngsters who have suffered traumas. In spite of all the changes in art therapy and mental health treatment, children are still children, and the psychological issues they cope with-such as anxiety or loss of control-are not much different from what they were 25 years ago. Only the names of disorders have changed. Children who were once called "minimally brain damaged" or "learning disabled" are now said to be suffering from "Attention Deficit Disorder," with or without hyperactivity. Child Art Therapy with a troubled child consists simply of helping the youngster to express his or her repressed hostility toward significant others. Ideal for counsellors and social workers.
In Child Art Therapy, you will be introduced to the following areas:
Framework for Freedom

Development in Art

Therapeutic Process

Facilitating Expression

Individual Art Evaluation

Symbolic Messages

Understanding and Helping

Family Art Evaluation

Family Art Therapy

Art Therapy with Parents

Group Art Therapy

Multimodality Group Therapy

Children with Disabilities

Disabled Children and Their Parents

Helping Normal Child

Helping Parents

Special Issues

What is Child Art Therapy

Help from Art Therapist

Case Studies
Prerequisite: Open to all. The student must -
Have access to laptop, desktop, tablet.

Have internet connectivity.

Have good skills in English language.
Duration: 6 months.
Classes will be held on mutually agreed dates and time. As this is a self-paced course, students can complete the course earlier. Maximum duration will be 6 months.
Important Fast Facts:
Online study from anywhere.

First write to us at amhcc.amhcc@gmail.com about your intention; joining date; number of - days per week, hours per day; and time you want to devote for your selected study. After we confirm by return of email on the mutually agreed dates and time, you can register and make your payment.

Classes will be on Zoom or Google Meet.

Course is structured for easy comprehension.

24 X 7 Guide support through email.

Students who complete the course will be awarded a completion certificate which must be downloaded.
Registration Form: Fill in your Registration Form .
Payment to be made in favor of: Shanti Mahadevan
| | |
| --- | --- |
| Non-Indian Students use PayPal: US$ 140 | |
4, Shishu Mandir, Gokhale Society Lane, Parel, Mumbai–400012. Maharashtra, INDIA