Consultations

»
»
»
»

Workshops

»

Aromatherapy

»

Aura & Chakra Healing

»

Celtic Reiki

»

»

»

»

Karuna Reiki

»

Medical Dowsing

»

Money Reiki

»

Pendulum Dowsing

»

»

Usui Tibetan Reiki

»

»

Flower of Life

»

»

»

»

»

»

»

»

Play Therapy

»

»

Clay Therapy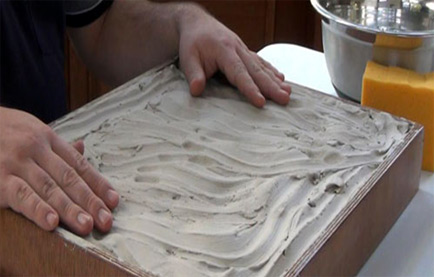 Event Description
Our Clay Therapy class will be more of theory with case illustrations and examples to make the course interesting. We all know that from the beginnings of civilization clay has been a substance associated with people. We mark our time with its archeological chards. We fill our museums with it's surviving remnants. We adorn our homes with its shapes, its utility and beauty. Clay finds its way into our literature, our religion and our language.
It is estimated that by 2020, mental illness will be the second highest in the world in all groups. Clay has a place in the world of counseling, and Clay Therapy is a tool to assist an individual in achieving release from internal stress which interrupts one's psychological well-being.
Clay therapists and counselors use clay as a means to enhance the therapeutic relationship and support the clinical process; where Clay Therapy helps with problem-solving skills, self-esteem enhancement, decision making processes, and control of impulse and anger. Clay provides children with a natural method of connection and expression. Our Clay Therapy workshop is designed to help in guiding their clients in seeking resolution and coping with life issues. Ideal for counselors and social workers.
In Clay Therapy, you will be introduced to the following areas:
| | |
| --- | --- |
| | Introduction to Clay Therapy |
| | Clay - Its Value |
| | Clay - Discovery and Development |
| | Clay - Discoveries and Applications |
| | Clay - Expressive Therapy |
| | Clay - Body-based Psychotherapy |
| | Family of Origin |
| | Healing Grief |
| | Transforming Fear |
| | Transmuting Anger |
| | Removing Blocks |
| | Creating Communication |
| | The Psyche |
| | Self-Parenting |
| | Clay Therapy in Psychotherapy |
| | Conclusion |
Prerequisite - Open to all.
Duration - 1 month
Timings - 10.30 am-5.30 pm (Or mutually convenient timings and days).
Number of Seats - Seats are STRICTLY limited to a small number to allow one-to-one interaction. Registration a must.
Course Fee - For fee details call ONLY between 10.30 am-5.30 pm.
Fee includes Course Material, Lunch, Tea, Coffee, Biscuits.
Old participants - review at 25% charge with prior registration.
For Registration, please call / whatsapp / sms on - +91 98202 50500

If not reachable on Telephone or Cell, please send your inquiry to amhcc.amhcc@gmail.com
Contact

INDIA:

Mumbai
+91 98202 50500

Bengaluru
+91 96321 48473

SRI LANKA:
+94 77 937 7500

MALAYSIA:
+60 11 2657 5850
WHATSAPP
Mumbai
+91 98202 50500
Bengaluru
+91 96321 48473
Sri Lanka
+94 77 937 7500
Malaysia
+60 11 2657 5850
Contact Address
MUMBAI

BORIVALI
304, 3rd Floor,
Gorai Indira,
Btwn Pepsi Ground & Pragati School,
Plot 77, RSC 48, Gorai-2,
Borivali [W], Mumbai-400092,
Maharashtra, INDIA

PAREL
4, 2nd Floor,
Above Canara Bank
Shishu Mandir, Gokhale Society Lane,
Parel, Mumbai-400012,
Maharashtra, INDIA
BENGALURU
605, Sindhu Amazon,
Tower 1, Block B,
Near Central Mall,
Outer Ring Road,
Bellandur, Bengaluru-560103,
Karnataka, INDIA