Tibetan Healing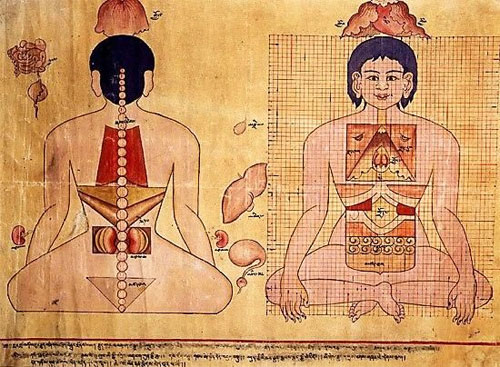 Course Description:
Tibetan Healing is for those who want to become a Tibetan Healer. You need to start healing on yourself first, before going on to help others. When you succeed in curing yourself of ailments, you can start helping others. To become a healer you not only have to develop your healing powers, but you also have to live in a spiritual way. Also one needs is to develop love and compassion for others. Meditations help you develop in a spiritual way, but this can take a long time, and it is well worth it.
It is the task of the healer to change negative energy which is within and around us. This helps the disease to go away. But it is best to change one's thinking in a more positive and spiritual way in order to prevent diseases in the future. That is why a healer needs to be a good example by living a good spiritual life. He can do this by speaking softly and calmly, by playing soft and nice music and by producing good vibrations from a singing bowl.
The most important task of the healer is to see the patient as a friend and to give him unconditional love. Explain everything about the healing, avoid all kinds of emotions, personally stay calm when the patient has lots of emotions, and stay there to help him. Never take his problems onto your life; and this is possible only when you are strongly rooted in spirituality.
In Tibetan Healing, you will be introduced to the following areas:
Beginning and End of Healing

Healing Room

Cleaning Rooms of Bad Energy

The Healing Stick (gyamzo)

Stones in the Healing Room/ The Singing Bowl

The Chakras/ Meditations for Healing

The Crystalline Ball

Meditation for Purification& Sun Energy

Cleansing Your Aura/ Tips on Food

Points in the hands, Opening of Chakras

Good Concentration/ Depression/Stress

Mental Illness/Depressions/ Burn out/ Black Magic

Addiction

Diseases Caused by Working at Computer

Cerebral Hemorrhage

Eye Issues/ Cataract/Glaucoma

Pain in Throat/ Neck/Back

Sleeplessness/ Cold/ Flu/ Fever

Body Massage for Good Health

Skin Problems/ Allergy/ Burns & Scalds

Problems in Finger/ Elbow/ Knee/ Hip

Treatment for Swollen Legs/ Arms

Rheumatism/ Muscular Pains/ Cramps

Varicose Vein/ Blood-poisoning

Headache/ High Blood Pressure

Issues of Lung/ Liver/ Asthma/ Epilepsy & Seizures

Snoring/ Heart problems

General Cancer/ Bone Cancer/ Heart Cancer

Breast Cancer/ Brain Cancer

Beginning & End of Cancer Treatment

Problems with Sexuality/ Menstruation

Dreams -Love Affairs

Weight Issues

Pain in Stomach/ Stomach Ulcer/ Bleeding

Appendicitis/ Kidney Stones/ Diabetes/

Malaria/ Headache & Migraine
Prerequisite: Open only to all. The student must -
Have access to laptop, desktop, tablet.

Have internet connectivity.

Have good skills in English language.
Duration: 1 month.
Classes will be held on mutually agreed dates and time. As this is a self-paced course, students can complete the course earlier. Maximum duration will be 6 months.
Important Fast Facts:
Online study from anywhere.

First write to us at amhcc.amhcc@gmail.com about your intention; joining date; number of - days per week, hours per day; and time you want to devote for your selected study. After we confirm by return of email on the mutually agreed dates and time, you can register and make your payment.

Classes will be on Zoom or Google Meet.

Course is structured for easy comprehension.

24 X 7 Guide support through email.

Students who complete the course will be awarded a completion certificate which must be downloaded.
Registration Form: Fill in your Registration Form .
Payment to be made in favor of: Shanti Mahadevan
| | |
| --- | --- |
| Non-Indian Students use PayPal: US$ 80 | |
4, Shishu Mandir, Gokhale Society Lane, Parel, Mumbai–400012. Maharashtra, INDIA