| | |
| --- | --- |
| » | |
| » | |
| » | |
| » | |
| » | |
| » | Aura & Chakra Healing |
| | |
| » | Karuna Reiki |
| | |
| » | Money Reiki |
| | |
| » | Usui Reiki |
| | |
| | |
Naturopathy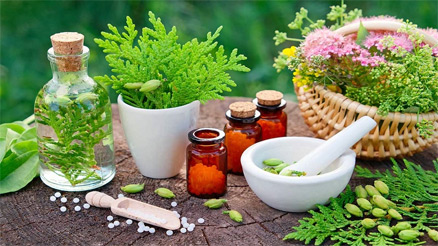 Rationale:
Naturopathy is a drugless healing system. It has a holistic approach that uses natural remedies to help the body heal itself to wellness. Naturopathy supports a person to live a healthy lifestyle. The foundations of naturopathy are based on the importance of a healthy diet, clean fresh water, sunlight, exercise and stress management. It embraces many therapies, including herbs, massage, acupuncture, exercise, and nutritional counseling. It treats the whole person - that means mind, body, and spirit. Naturopathy aims to educate the person to look after their own health, and the health of their family, minimizing symptoms of any illness, supporting the body's capacity to heal, and balancing the body so that illness is less likely to occur in the future.
Naturopathy will help in –
Cardiovascular disease

Musculoskeletal pain

Type 2 diabetes

Polycystic ovary syndrome

Depression

Anxiety

Some chronic conditions

Positive thinking

Lowering stress, anxiety, depression

Improving overall health

Enhancing outlook

Boosting optimism

Improving ability to cope with health-related issues

And more…
Prerequisite:
Technical Requirements:
access to laptop, desktop, tablet.

internet connectivity.

mike, headphone, web camera for some topics.
Duration:
Course Commencement:
Course Contents:
Introduction and History of Naturopathy

Methods of Naturopathy

Principles of Naturopathy

Mindy-Body Techniques

Health Through Nutrition

Clinical Skills

Common Conditions

Specialized Conditions and Across Life Cycle

Diseases and Natural Treatment

Naturopathic Practitioner

General Aspects and Human Body Systems

And more…
Registration: To receive your Registration Form click here.
Procedure: Download the Registration Form, fill it manually and attach your passport size photograph. A scanned copy of the same must be mailed to – amhcc.amhcc@gmail.com, and original copy must be sent by post to AMHCC to the correspondence address mentioned in 'CONTACT US' page along with the following documents:
Indian students – one copy each of Aadhar Card and mark-sheet of last examination passed.

Non-Indian students – one copy each of Passport [first and last page] and mark-sheet of last examination passed.
Fee: Indian Students: INR 7000
Non-Indian Students: US$ 85
To make Payment: Go to 'CONTACT US' page for bank and account details.
Fast Facts:
E-Learning from anywhere.

Mode of instruction will be in English.

The course is extensive and well-structured for easy comprehension.

The E-Workshop will have all or some of the following related to the course – audios, videos, lessons on Zoom.

Supply of course material will be regulated by your study progress and will be sent from time to time to the Email Id provided by you.

Assignments are to be attempted after each lesson and mailed to us for evaluation – amhcc.amhcc@gmail.com

The course should be completed within the prescribed period for which admission is sought.

Complete guide support.

Internal assessment of assignments.

Certificate will be awarded by AMHCC.
4, Shishu Mandir, Gokhale Society Lane, Parel, Mumbai–400012, Maharashtra, INDIA.
Call: +919819450500