Consultations

»
»
»
»

Workshops

»

Aromatherapy

»

Aura & Chakra Healing

»

Celtic Reiki

»

»

»

»

Karuna Reiki

»

Medical Dowsing

»

Money Reiki

»

Pendulum Dowsing

»

»

Usui Tibetan Reiki

»

»

Flower of Life

»

»

»

»

»

»

»

»

Play Therapy

»

»

Cosmic & Earth Energy-The Lecher Antenna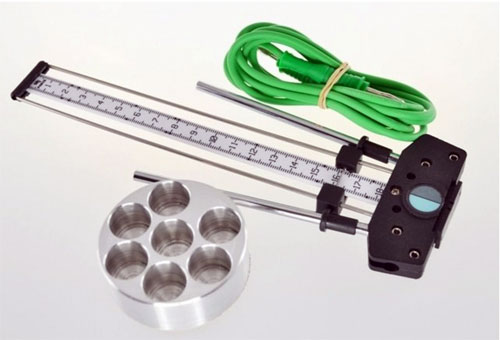 Event Description
Lecher Antenna is an instrument that diagnoses subtle energies through wavelengths. It is based on Nano Technology which is used in atom level. It can detect energies and aggressions in environmental, architectural, and in human energy system. It is a must for Architects, Interior Designers, Vaastu Consultants, Civil Engineers, Bio environmentalists, Medical Practitioner, etc.
The Lecher Antenna measures the energy fields surrounding the physical body and can be used for many purposes - healing, vaastu, good sleep, personal situations, attaining goals, love, progress, prosperity, health, empowerment, money, happiness; ... the sky is the limit! The Lecher Antenna can do practically everything! You will learn and get firsthand experience.
In Cosmic & Earth Energy: Lecher Antenna, you will be introduced to the following areas:
Auras & Chakras

Meditations

Introduction to Lecher Antenna

History of Lecher Antenna

Principle of Lecher Wire

Best Kept Secret in Science

Features, Uses of Lecher Antenna

Professional Uses & Benefits

The Lecher Antenna and Its Parts

Human Health & Disorders

Human Body & Its Energy Fields

Measuring Human Body

Treating Human Body

Pharmaceutical Drugs and Supplements

Use of LA in Vaastu

Measuring Plot & House with The LA

Distant Viewing of Plot, House, and Remedy with LA

Checking Your Work Room

Energy Lines on the Ground

Geopathic Stress

Why Do Diseases Occur?

Geobiology

When to Suspect Geopathic Stress in a Structure?

Earth Energies and Geopathic Stress

Global Geomagnetic Grids: Black Streams, Ley Lines,
Radon Gas, Hartmann Grid, Curry Grid, Schumann Waves,
Schneider Grid, Second Schneider Grid, and others…

Remedies for Geopathic Stress

The Governing Vessel

Health – Lecher Antenna Diagnosis

Vastu - Lecher Antenna Diagnosis

Wave Lengths on the LA

Feedback Form
Prerequisite - Open to all.
Duration - 3 days.
Timings - 10.30 am-5.30 pm.
Number of Seats - Seats are STRICTLY limited to a small number to allow one-to-one interaction. Registration a must.
Course Fee - For fee details call ONLY between 10.30 am-5.30 pm.
Fee includes Course Material, Lunch, Tea, Coffee, Biscuits.
Old participants - review at 25% charge with prior registration.
For Registration, please call / whatsapp / sms on - +91 98202 50500

If not reachable on Telephone or Cell, please send your inquiry to amhcc.amhcc@gmail.com
Contact

INDIA:

Mumbai
+91 98202 50500

Bengaluru
+91 96321 48473

SRI LANKA:
+94 77 937 7500

MALAYSIA:
+60 11 2657 5850
WHATSAPP
Mumbai
+91 98202 50500
Bengaluru
+91 96321 48473
Sri Lanka
+94 77 937 7500
Malaysia
+60 11 2657 5850
Contact Address
MUMBAI

BORIVALI
304, 3rd Floor,
Gorai Indira,
Btwn Pepsi Ground & Pragati School,
Plot 77, RSC 48, Gorai-2,
Borivali [W], Mumbai-400092,
Maharashtra, INDIA

PAREL
4, 2nd Floor,
Above Canara Bank
Shishu Mandir, Gokhale Society Lane,
Parel, Mumbai-400012,
Maharashtra, INDIA
BENGALURU
605, Sindhu Amazon,
Tower 1, Block B,
Near Central Mall,
Outer Ring Road,
Bellandur, Bengaluru-560103,
Karnataka, INDIA