Cosmic & Earth Energy-The Lecher Antenna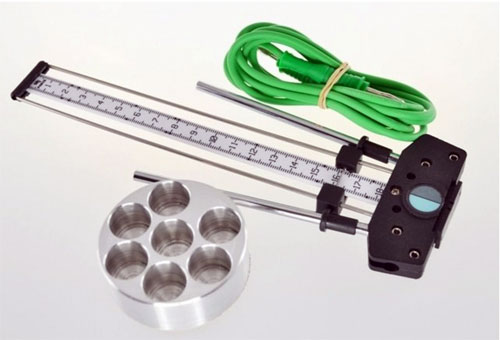 Course Description:
Lecher Antenna is an instrument that diagnoses subtle energies through wavelengths. It is based on Nano Technology which is used in atom level. It can detect energies and aggressions in environmental, architectural, and in human energy system. It is a must for Architects, Interior Designers, Vastu Consultants, Civil Engineers, Bio environmentalists, Medical Practitioner, etc.
The Lecher Antenna measures the energy fields surrounding the physical body and can be used for many purposes - healing, vastu, good sleep, personal situations, attaining goals, love, progress, prosperity, health, empowerment, money, happiness; ... the sky is the limit! The Lecher Antenna can do practically everything! You will learn and get firsthand experience.
In Cosmic & Earth Energy: Lecher Antenna, you will be introduced to the following areas:
History of Lecher Antenna

Introduction to Lecher Antenna

Use of the LA by Professionals

The LA & Its Parts

Features & Uses of The Lecher Antenna

Applications of Lecher Antenna

Benefits of Lecher Antenna

Human Health & Disorders

Human Body and Its Energy Fields

Measuring Human Body

Treating The Human Body

Pharmaceutical Drugs and Supplements

Qualifying The Products on Human Beings

Use of LA in Vastu

Measuring Plot & House with The LA

Distant Viewing of Plot, House, and Remedy With LA

Checking Your Work Room

Energy Lines on the Ground

Environment – Cause of Ill-Health

Geobiology

When to Suspect Geopathic Stress in a Structure?

Earth Energies and Geopathic Stress

Global Geomagnetic Grids

Remedies and Cures for Geopathic Stress

Geopathic Stress and Earth Acupuncture

The Governing Vessel

Health – Lecher Antenna Diagnosis

Vastu - Lecher Antenna Diagnosis

Various Wave Lengths on the LA

Exercises
Prerequisite: Open to all. The student must -
Have access to laptop, desktop, tablet.

Have internet connectivity.

Have good skills in English language.

Have your own Lecher Antenna.
Duration: 1 month.
Classes will be held on mutually agreed dates and time. As this is a self-paced course, students can complete the course earlier. Maximum duration will be 6 months.
Important Fast Facts:
Online study from anywhere.

First write to us at amhcc.amhcc@gmail.com about your intention; joining date; number of - days per week, hours per day; and time you want to devote for your selected study. After we confirm by return of email on the mutually agreed dates and time, you can register and make your payment.

Classes will be on Zoom or Google Meet.

Course is structured for easy comprehension.

24 X 7 Guide support through email.

Students who complete the course will be awarded a completion certificate which must be downloaded.
Registration Form: Fill in your Registration Form .
Payment to be made in favor of: Shanti Mahadevan
| | |
| --- | --- |
| Non-Indian Students use PayPal: US$ 205 | |
4, Shishu Mandir, Gokhale Society Lane, Parel, Mumbai–400012. Maharashtra, INDIA