Counselling Skills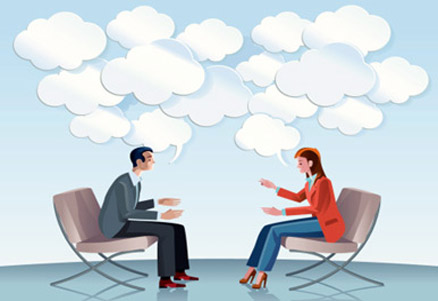 Course Description:
Counselling has existed in societies for a long time and has now become institutionalized. People in all societies and at all times, have experienced emotional or psychological distress and behavioral problems. The need for counselling has become paramount in order to promote the well-being of an individual. Effective counselling helps improve the self-image of young and adults, and facilitates achievement in life tasks. In most communities, there have been well established ways and methods of helping individuals with their problems. Schools, for example, have to a large extent taken over the task of providing psychological support to boys and girls.
We come across people - in the family, among friends, at work, in the neighborhood, and in other situations, where they experience some kind of personal difficulty or dilemma, or simply need to review an aspect of their life. The task of listening to and helping such people is made easier and more productive by using counselling skills within a supporting framework.
Human beings are complex and using counselling skills is challenging. Interpersonal communication is at the core of all relationships, and counselling skills are an integral part of this. Good interpersonal communication can make difficult issues and life, easier to tackle. Poor interpersonal communication can lead to misunderstanding, problems and the breakdown of relationships. Good communication requires intentional effort to understand other people and yourself, together with the deliberate use of specific counselling skills.
Counselling skills are often referred to as 'active listening skills'. Before you start using listening skills to help other people, you need to be comfortable with yourself, and know your strengths and limitations. By developing your capacity to use counselling skills, you can help relationships, enable help-seekers to become less distressed, and to lead more constructive, satisfying lives. Knowing yourself is important - ways to know yourself better, how to take care of yourself, and how to be a safe practitioner. Strengthen your counselling skills, skills you may not even be aware you possess, as well as refine your communication skills. Ideal for counsellors and social workers.
In Counselling Skills, you will be introduced to the following areas:
Introduction

Focusing on Self

The Listening Helper

Understanding People and Problems

Communication and Counselling

Ethics and Counsellor

Theoretical Perspectives

Values, Beliefs, Attitude

Handling Challenges

Settings

Mentoring

Case Studies
Prerequisite: Open to all. The student must -
Have access to laptop, desktop, tablet.

Have internet connectivity.

Have good skills in English language.
Duration: 6 months.
Classes will be held on mutually agreed dates and time. As this is a self-paced course, students can complete the course earlier. Maximum duration will be 6 months.
Important Fast Facts:
Online study from anywhere.

First write to us at amhcc.amhcc@gmail.com about your intention; joining date; number of - days per week, hours per day; and time you want to devote for your selected study. After we confirm by return of email on the mutually agreed dates and time, you can register and make your payment.

Classes will be on Zoom or Google Meet.

Course is structured for easy comprehension.

24 X 7 Guide support through email.

Students who complete the course will be awarded a completion certificate which must be downloaded.
Registration Form: Fill in your Registration Form .
Payment to be made in favor of: Shanti Mahadevan
| | |
| --- | --- |
| Non-Indian Students use PayPal: US$ 140 | |
4, Shishu Mandir, Gokhale Society Lane, Parel, Mumbai–400012. Maharashtra, INDIA