Consultations

»
»
»
»

Workshops

»

Aromatherapy

»

Aura & Chakra Healing

»

Celtic Reiki

»

»

»

»

Karuna Reiki

»

Medical Dowsing

»

Money Reiki

»

Pendulum Dowsing

»

»

Usui Tibetan Reiki

»

»

Flower of Life

»

»

»

»

»

»

»

»

Play Therapy

»

»

Adolescent Therapy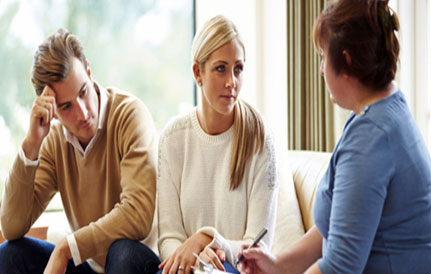 Event Description
Our Adolescent Therapy class will be more of theory with case illustrations and examples to make the course interesting. Adolescence is a period of rapid development when young people acquire new capacities and are faced with new challenges. It is not only a time of opportunity but also of vulnerability to risk behaviors which can have lifelong consequences. There are also daily peer pressures, outside influences and high expectations that they are constantly facing.
Children have much unsupervised time and they are at a highest risk of being a victim of a violent crime such as robbery or assault; alcohol and drug abuse; pregnancy and sexually transmitted diseases; school failure and dropping out; crime, delinquency, and violence. Being teenagers can be extremely difficult and emotionally draining. They are curious and tempted to experiment, they engage in risky behaviors to identify with their parents and other adults.
Adolescents need a safe haven and someone to talk to that is outside of their everyday world. They need help dealing with stress, relationships, emotions and family problems, and the adolescent therapist can help children navigate through these rough times and help them make better choices in their lives. Ideal for counselors and social workers.
In Adolescent Therapy, you will be introduced to the following areas:
| | |
| --- | --- |
| | Introduction |
| | Adolescent Physical Development |
| | Adolescent Cognitive Development |
| | Adolescent Emotional Development |
| | Adolescent Social Development |
| | Adolescent Behavioral Development |
| | Bumps On the Road & Challenges |
| | Adolescents Needs and Concerns |
| | Therapist's Role |
| | Preparation |
| | Adolescents Group Therapy |
| | Normal issues |
| | Special Issues |
| | Case Studies |
Prerequisite - Open to all.
Duration - 1 month
Timings - 10.30 am-5.30 pm (Or mutually convenient timings and days).
Number of Seats - Seats are STRICTLY limited to a small number to allow one-to-one interaction. Registration a must.
Course Fee - For fee details call ONLY between 10.30 am-5.30 pm.
Fee includes Course Material, Lunch, Tea, Coffee, Biscuits.
Old participants - review at 25% charge with prior registration.
For Registration, please call / whatsapp / sms on - +91 98202 50500

If not reachable on Telephone or Cell, please send your inquiry to amhcc.amhcc@gmail.com
Contact

INDIA:

Mumbai
+91 98202 50500

Bengaluru
+91 96321 48473

SRI LANKA:
+94 77 937 7500

MALAYSIA:
+60 11 2657 5850
WHATSAPP
Mumbai
+91 98202 50500
Bengaluru
+91 96321 48473
Sri Lanka
+94 77 937 7500
Malaysia
+60 11 2657 5850
Contact Address
MUMBAI

BORIVALI
304, 3rd Floor,
Gorai Indira,
Btwn Pepsi Ground & Pragati School,
Plot 77, RSC 48, Gorai-2,
Borivali [W], Mumbai-400092,
Maharashtra, INDIA

PAREL
4, 2nd Floor,
Above Canara Bank
Shishu Mandir, Gokhale Society Lane,
Parel, Mumbai-400012,
Maharashtra, INDIA
BENGALURU
605, Sindhu Amazon,
Tower 1, Block B,
Near Central Mall,
Outer Ring Road,
Bellandur, Bengaluru-560103,
Karnataka, INDIA