| | |
| --- | --- |
| » | |
| » | |
| » | |
| » | |
| » | |
| » | Aura & Chakra Healing |
| | |
| » | Karuna Reiki |
| | |
| » | Money Reiki |
| | |
| » | Usui Reiki |
| | |
| | |
Adolescent Therapy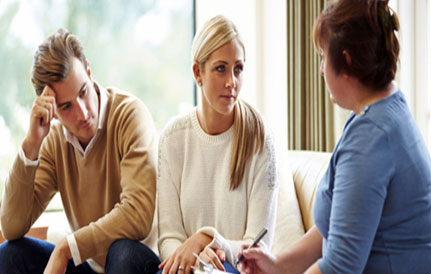 Rationale:
Adolescence is a period of rapid development and affects the way teens think, reason, focus attention, make decisions, and relate to others. It is a crucial time of developmental transition where the teens because of their still developing, emotionally driven brains are characterized by - risk behaviors, exploration, social interaction, underdeveloped impulse control, extreme emotions, experimentation with drugs and alcohol, pregnancy and sexually transmitted diseases, novelty-seeking, goal setting, critical reasoning skills, school failure and dropping out, crime, delinquency, violence etc. Being teenagers can be extremely difficult and emotionally draining. Adolescence Therapy is aimed at young adults to help them make sense of their feelings, behaviors and thoughts and entails the use of unique techniques.
Adolescent Therapy will help in –
Academic pressure

Anxiety

Bullying

Communication skills

Depression

Gender identity

Life changes (divorce, new environment like school, state, country)

Peer Pressure

Sexuality

Social anxiety

Stress of social media

Struggles in home life

And more…
Prerequisite:
Technical Requirements:
access to laptop, desktop, tablet.

internet connectivity.

mike, headphone, web camera for some topics.
Duration:
Course Commencement:
Course Contents:
Introduction to Adolescent Therapy

Watching Kids Grow

Normal Growth and Development

Developmental, Behavioral, Emotional Disorder

Approaches to Adolescent Therapy

Principles of the Approach

Case Conceptualization

Solutions and Applications in Adolescent Therapy

Issues, Challenges, Treatments, Case Studies

Healing Kids and Children with Metaphors

Child and Adolescent Therapy

Adolescent Practice Planner

And more…
Registration: To receive your Registration Form click here.
Procedure: Download the Registration Form, fill it manually and attach your passport size photograph. A scanned copy of the same must be mailed to – amhcc.amhcc@gmail.com, and original copy must be sent by post to AMHCC to the correspondence address mentioned in 'CONTACT US' page along with the following documents:
Indian students – one copy each of Aadhar Card and mark-sheet of last examination passed.

Non-Indian students – one copy each of Passport [first and last page] and mark-sheet of last examination passed.
Fee: Indian Students: INR 7000
Non-Indian Students: US$ 85
To make Payment: Go to 'CONTACT US' page for bank and account details.
Fast Facts:
E-Learning from anywhere.

Mode of instruction will be in English.

The course is extensive and well-structured for easy comprehension.

The E-Workshop will have all or some of the following related to the course – audios, videos, lessons on Zoom.

Supply of course material will be regulated by your study progress and will be sent from time to time to the Email Id provided by you.

Assignments are to be attempted after each lesson and mailed to us for evaluation – amhcc.amhcc@gmail.com

The course should be completed within the prescribed period for which admission is sought.

Complete guide support.

Internal assessment of assignments.

Certificate will be awarded by AMHCC.
4, Shishu Mandir, Gokhale Society Lane, Parel, Mumbai–400012, Maharashtra, INDIA.
Call: +919819450500