Adolescent Therapy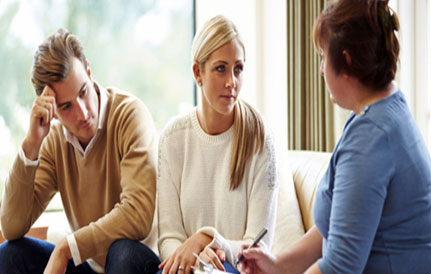 Course Description:
Adolescence is a period of rapid development when young people acquire new capacities and are faced with new challenges. It is not only a time of opportunity but also of vulnerability to risk behaviors which can have lifelong consequences. There are also daily peer pressures, outside influences and high expectations that they are constantly facing.
Children have much unsupervised time and they are at a highest risk of being a victim of a violent crime such as robbery or assault; alcohol and drug abuse; pregnancy and sexually transmitted diseases; school failure and dropping out; crime, delinquency, and violence. Being teenagers can be extremely difficult and emotionally draining. They are curious and tempted to experiment, they engage in risky behaviors to identify with their parents and other adults.
Adolescents need a safe haven and someone to talk to that is outside of their everyday world. They need help dealing with stress, relationships, emotions and family problems, and the adolescent therapist can help children navigate through these rough times and help them make better choices in their lives. Ideal for counsellors and social workers.
In Adolescent Therapy, you will be introduced to the following areas:
Introduction

Adolescence Development

Physical Development

Cognitive Development

Emotional Development

Social Development

Behavioral Development

Dealing with Adolescent Problems

Adolescent Counselling

Creative Therapy for Adolescents

Group Therapy for Adolescents

Case Studies
Prerequisite: Open to all. The student must -
Have access to laptop, desktop, tablet.

Have internet connectivity.

Have good skills in English language.
Duration: 6 months.
Classes will be held on mutually agreed dates and time. As this is a self-paced course, students can complete the course earlier. Maximum duration will be 6 months.
Important Fast Facts:
Online study from anywhere.

First write to us at amhcc.amhcc@gmail.com about your intention; joining date; number of - days per week, hours per day; and time you want to devote for your selected study. After we confirm by return of email on the mutually agreed dates and time, you can register and make your payment.

Classes will be on Zoom or Google Meet.

Course is structured for easy comprehension.

24 X 7 Guide support through email.

Students who complete the course will be awarded a completion certificate which must be downloaded.
Registration Form: Fill in your Registration Form .
Payment to be made in favor of: Shanti Mahadevan
| | |
| --- | --- |
| Non-Indian Students use PayPal: US$ 140 | |
4, Shishu Mandir, Gokhale Society Lane, Parel, Mumbai–400012. Maharashtra, INDIA