| | |
| --- | --- |
| » | |
| » | |
| » | |
| » | |
| » | |
| » | Aura & Chakra Healing |
| | |
| » | Karuna Reiki |
| | |
| » | Money Reiki |
| | |
| » | Usui Reiki |
| | |
| | |
Emotional Freedom Techniques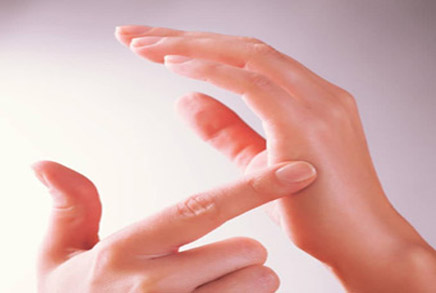 Rationale:
Emotional Freedom Techniques (EFT) is a form of psychological acupuncture that uses light tapping with your fingertips instead of inserting needles to stimulate the traditional Chinese acupuncture points. EFT is safe, easy to apply, and is non-invasive; it balances the energy system and appears to relieve psychological stress and physiological pain. People who use EFT recover very quickly, often in just a few sessions. EFT has also been used for sports performance, school performance, and business performance. When the anxieties that claim a large part of people's attention are removed, their full capacities come to bear on the tasks at hand. Everyone who lives on this planet Earth has had at least some trauma growing up. Over the years we have a sack full of traumatic memories, and our emotional growth are shaped by them. EFT is a very quick and simple method of reducing the intensity of traumatic memories.
Emotional Freedom Techniques (EFT) will help in –
Prerequisite:
Technical Requirements:
access to laptop, desktop, tablet.

internet connectivity.

mike, headphone, web camera for some topics.
Duration:
Course Commencement:
Course Contents:
Introduction to EFT and Evidence

The Science Behind EFT

EFT - The Basic Recipe

Using EFT in Five Areas of Life

Questions, Answers, Comments, and Problems

Need for Gentle Techniques

Stop Being Yourself

Using EFT in Special Populations, Cases, Issues, Situations

Professional Techniques

Integrative Medical Settings

Special Populations, Situations

Facing Human Suffering, EFT for Animals, Appendices

Case Studies

And more…
Registration: To receive your Registration Form click here.
Procedure: Download the Registration Form, fill it manually and attach your passport size photograph. A scanned copy of the same must be mailed to – amhcc.amhcc@gmail.com, and original copy must be sent by post to AMHCC to the correspondence address mentioned in 'CONTACT US' page along with the following documents:
Indian students – one copy each of Aadhar Card and mark-sheet of last examination passed.

Non-Indian students – one copy each of Passport [first and last page] and mark-sheet of last examination passed.
Fee: Indian Students: INR 7000
Non-Indian Students: US$ 85
To make Payment: Go to 'CONTACT US' page for bank and account details.
Fast Facts:
E-Learning from anywhere.

Mode of instruction will be in English.

The course is extensive and well-structured for easy comprehension.

The E-Workshop will have all or some of the following related to the course – audios, videos, lessons on Zoom.

Supply of course material will be regulated by your study progress and will be sent from time to time to the Email Id provided by you.

Assignments are to be attempted after each lesson and mailed to us for evaluation – amhcc.amhcc@gmail.com

The course should be completed within the prescribed period for which admission is sought.

Complete guide support.

Internal assessment of assignments.

Certificate will be awarded by AMHCC.
4, Shishu Mandir, Gokhale Society Lane, Parel, Mumbai–400012, Maharashtra, INDIA.
Call: +919819450500