Emotional Freedom Techniques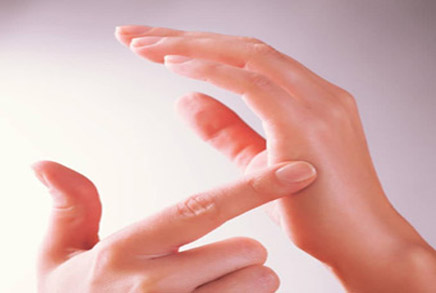 Course Description:
Everyone who lives on this planet Earth had at least some trauma growing up. For some, the traumatic events of their childhood have been horrific, like genocide, rape, or war. Over the years we have a sack full of traumatic memories, and our emotional growth shaped by them. Emotional Freedom Techniques (EFT) is a very quick and simple method of reducing the intensity of these traumatic memories. It is said that thousands of soldiers returning from the battlefields of Iraq and Afghanistan with Post Traumatic Stress Disorder (PTSD) have been treated with EFT.
EFT is a form of psychological acupuncture that uses light tapping with your fingertips instead of inserting needles to stimulate the traditional Chinese acupuncture points. EFT is safe, easy to apply, and is non-invasive; it balances the energy system and appears to relieve psychological stress and physiological pain. People who use EFT recover very quickly, often in just a few sessions.
EFT has also been used for sports performance, school performance, and business performance. When the anxieties that claim a large part of people's attention are removed, their full capacities come to bear on the tasks at hand. Ideal for counsellors and social workers.
In Emotional Freedom Techniques, you will be introduced to the following areas:
Introduction

EFT - What to Expect?

The Science Behind EFT

The Basics

Acupressure Points

Using EFT

Metaphor In EFT Treatments

Overall Energy Re-Balancing

Energetic Relationships

Guiding Stars & EFT

EFT As A Ritual

Channel Clearing EFT Protocol

Case Studies
Prerequisite: Open to all. The student must -
Have access to laptop, desktop, tablet.

Have internet connectivity.

Have good skills in English language.
Duration: 6 months.
Classes will be held on mutually agreed dates and time. As this is a self-paced course, students can complete the course earlier. Maximum duration will be 6 months.
Important Fast Facts:
Online study from anywhere.

First write to us at amhcc.amhcc@gmail.com about your intention; joining date; number of - days per week, hours per day; and time you want to devote for your selected study. After we confirm by return of email on the mutually agreed dates and time, you can register and make your payment.

Classes will be on Zoom or Google Meet.

Course is structured for easy comprehension.

24 X 7 Guide support through email.

Students who complete the course will be awarded a completion certificate which must be downloaded.
Registration Form: Fill in your Registration Form .
Payment to be made in favor of: Shanti Mahadevan
| | |
| --- | --- |
| Non-Indian Students use PayPal: US$ 140 | |
4, Shishu Mandir, Gokhale Society Lane, Parel, Mumbai–400012. Maharashtra, INDIA