Consultations

»
»
»
»

Workshops

»

Aromatherapy

»

Aura & Chakra Healing

»

Celtic Reiki

»

»

»

»

Karuna Reiki

»

Medical Dowsing

»

Money Reiki

»

Pendulum Dowsing

»

»

Usui Tibetan Reiki

»

»

Flower of Life

»

»

»

»

»

»

»

»

Play Therapy

»

»

About Shanti Mahadevan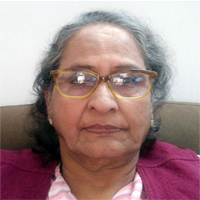 Welcome to Alternative Medicine Health Care Centre - the institute for workshops in Complementary and Alternative therapies. Established in 1994 as Shama Institute of Education by Shanti Mahadevan, it has been renamed AMHCC. The institute conducts various workshops in Complementary and Alternative Therapies and has gone through a rebirthing process implementing new ways, new policies and procedures to give proper support and mentoring to its students. A major goal of AMHCC, she says, is to continue to research and develop new techniques to improve the courses. AMHCC is proud to present its intensive courses through computer presentations and practicals. Apart from imparting knowledge, the centre also provides healings.
Complementary and Alternative Medicine, says Shanti M, is a health practice that takes the place of conventional Western medicine. Alternative Medicine exists in all cultures and dates back to hundreds or even thousands of years, depending on the country and culture concerned. Thus alternative medicine plays a vital role in health programs; and by taking advantage of the best alternative therapies, people can enjoy a better standard of health care. The recent past has witnessed a renewed interest and an explosive growth in traditional and alternative systems of medicine.
Shanti M is privileged to be facilitating Ken Graydon's Regeneration Healing. Cell and Organ Regeneration, says Shanti M, is a new alternative to traditional healing and involves a process of transformation through one's consciousness, intention and concentration. She connected with Ken Graydon of Australia for Regeneration Healing which is one of the most powerful and direct processes and which offers very effective and quick results. She conducts Ken Graydon's Regeneration Healing with clear, pertinent and potent set of processes and visualizations that allow the healer freedom to adapt programs for individual clients. Shanti M has also learnt some effective techniques from Dr Hazel Wardha (Ph.D., Monash University, Melbourne, Australia), who has taught Dr Petrov's work globally. There are Number Codes for enhanced healing and she adds that soon medical practice will evolve from treatment of symptoms to the treatment of the causes. Says Shanti M, regeneration and rejuvenation healing is through fusion of ancient spiritual wisdom, quantum physics and the healing methods of the scientist and the healer. Besides, the internationally recognized Usui Reiki, and the advanced, authentic, Karuna Reiki training, Electromagnetic Field Restoration workshops are also held.
AMHCC is well known for its workshops especially in Pendulum Dowsing and Medical Dowsing. Some are skeptical about dowsing and call it 'hocus pocus'. The Director of AMHCC, Shanti M, says that "Research on Pendulum and Medical Dowsing by many scientists indicates that the pendulum responds to electromagnetic energy that radiates from everything on Earth. Just as radios pick up information from unseen radio waves, the pendulum is a powerful antenna that receives information from the vibrations and energy waves emitted by people, places, thoughts and things. Noted physicist, Albert Einstein, was known to perform impressive feats with dowsing tools. Other famous dowsing advocates in history include Leonardo De Vinci (inventor), Robert Boyle (father of modern chemistry), Charles Richet (nobel prize winner), and General Patton (U.S. Army)."
Alternative Medicine Health Care Centre is headed by Shanti M who had her education at the University of Bombay and University of Madras. As a school student, she never let exams or competitions define her. Social studies and languages just did not interest her and she was too cool while in school. It was only after she finished schooling that she defined herself based on a point of views and values in alternative and complementary therapies that she cared very deeply about.
Shanti M was on the panel of India's national television channel - Doordarshan, New Delhi, as a TV serial producer for children's programmes and documentaries on family & health issues. She bagged a national award from the Ministry of Health & Family Welfare, New Delhi, India, for one of her telefilms. After completing her assignments with both Doordarshan and Ministry of Health & Family Welfare, New Delhi, INDIA, she concentrated on her institute and also took to feature writing for In-flight magazines and websites. Photography has been her passion since school days.
Fondly looking back at her achievements and experiences in the last four and a half decades, Shanti M says, "A bird doesn't know the power of her wings unless she spreads them out to fly. Likewise, I didn't allow my desires to be caged and I didn't stop flying. Despite all odds, I have been on the go, and it has been a very long and purposeful journey which I did quietly, silently and steadily. Passion had been the fire that lit my way, and luckily I met the right people at the right time. I very firmly believe that success is not merely a dream. It belongs to one who has the will power and obsession to achieve it. According to me, success isn't the result of how fast you run in the race, but how far you can go with your patience. And success or achievement isn't my final goal... It is in doing things right even when no one is looking and the satisfaction of having done and accomplished. It has been my ardent desire to contribute what best I have to the world and be one of those who have this vision and conviction that this can be done..."

If not reachable on Telephone or Cell, please send your inquiry to amhcc.amhcc@gmail.com
Contact

INDIA:

Mumbai
+91 98202 50500

Bengaluru
+91 96321 48473

SRI LANKA:
+94 77 937 7500

MALAYSIA:
+60 11 2657 5850
WHATSAPP
Mumbai
+91 98202 50500
Bengaluru
+91 96321 48473
Sri Lanka
+94 77 937 7500
Malaysia
+60 11 2657 5850
Contact Address
MUMBAI

BORIVALI
304, 3rd Floor,
Gorai Indira,
Btwn Pepsi Ground & Pragati School,
Plot 77, RSC 48, Gorai-2,
Borivali [W], Mumbai-400092,
Maharashtra, INDIA

PAREL
4, 2nd Floor,
Above Canara Bank
Shishu Mandir, Gokhale Society Lane,
Parel, Mumbai-400012,
Maharashtra, INDIA
BENGALURU
605, Sindhu Amazon,
Tower 1, Block B,
Near Central Mall,
Outer Ring Road,
Bellandur, Bengaluru-560103,
Karnataka, INDIA