Usui/Tibetan Reiki – Level 4 (Master / Teacher)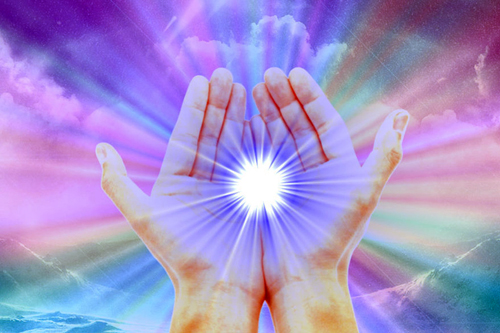 Course Description:
Authentic and internationally recognized Usui/Tibetan Reiki Training given by ACATC. The power and quality of your Reiki healing skill depends upon the lineage of your Reiki training. Our lineage is through the world famous Reiki Master William Lee Rand (USA) - founder of the International Centre of Reiki Training (ICRT), U.S.A, who received the Reiki Master level of training from five Reiki masters. He made many trips to Japan to research Reiki and also received Reiki 1 & 2 training from Mrs. Yamaguchi who had received her master or Shinpiden directly from Dr. Hayashi.
Reiki is a form of energy medicine. In essence, you become a channel for the Universal energy of Reiki to flow through and heal. Reiki cannot be learnt from a book or by instruction. The activation of Reiki is through an 'Attunement' or 'Initiation' given by a Reiki master.
Reiki Level Third Degree B or Level 4 is also called 'Shihan' in Japanese. The workshop is for those who have completed Reiki - 3A or ART Degree; have used Reiki on themselves and others regularly and for a substantial length of time; eager to enhance the healing power; wish to renew and deepen their commitment to Reiki; wish to receive and learn how to use further symbols revealed to Dr. Usui; and wish to teach and attune others. Becoming Reiki Master Teacher requires total commitment to Reiki. Reiki 3B Degree (Reiki Master Teacher) may be learnt individually or in a small group by personal arrangement. This is a Master / Teacher Level where attunements will be taught. At the end of this course, attunement is given.
In Usui/ Tibetan - Level 3B or Level 4, you will be introduced to the following areas:
Reiki Revision

Tibetan Master Symbol & Fire Serpent

The Anthahkarana

The Hui Yin

The Violet Breath

The Healing Attunement

Reiki – Level 1 Attunement Process

Reiki – Level 2 Attunement Process

Reiki – Level 3 Attunement Process

Reiki – Level 4 Attunement Process

Attuning Yourself

Becoming A Reiki Master

What is Possible For A Reiki Master

Creating A Reiki Class

Developing Your Reiki Practice

Values That Bring Success On All Levels

Reiki Talk

Conclusion

Attunement
Prerequisite: Open only to those who have completed Usui/ Tibetan Reiki - Level 3. The student must -
Have access to laptop, desktop, tablet.

Have internet connectivity.

Have good skills in English language.
Duration: 7 days.
Classes will be held on mutually agreed dates and time. As this is a self-paced course, students can complete the course earlier. Maximum duration will be 6 months.
Important Fast Facts:
Online study from anywhere.

First write to us at amhcc.amhcc@gmail.com about your intention; joining date; number of - days per week, hours per day; and time you want to devote for your selected study. After we confirm by return of email on the mutually agreed dates and time, you can register and make your payment.

Classes will be on Zoom or Google Meet.

Course is structured for easy comprehension.

24 X 7 Guide support through email.

Students who complete the course will be awarded a completion certificate which must be downloaded.
Registration Form: Fill in your Registration Form .
Payment to be made in favor of: Shanti Mahadevan
| | |
| --- | --- |
| Non-Indian Students use PayPal: US$ 205 | |
4, Shishu Mandir, Gokhale Society Lane, Parel, Mumbai–400012. Maharashtra, INDIA